To know more:
www.flashbookmaker.com
When you are hosting a web site and need to upload an html page flash format flipping book, you can choose ".html" output format with PDF to Flashbook. Also, you can do some definitions to the html page.
In "Publish" tab, you can see an html title blank and "advanced" button if you checked ".html" output format. Fill in the blank, what you have entered will be the title of the site page that shows on browser.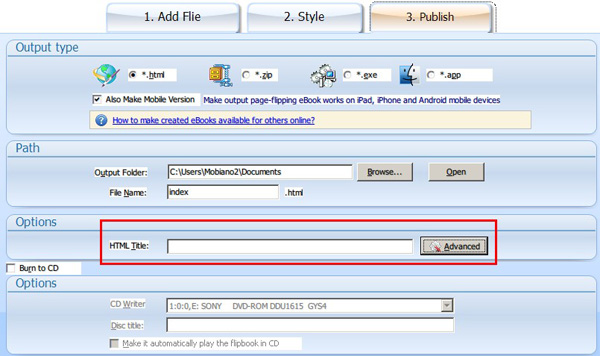 Click "Advanced" button, an advanced setting window will popup. To let your site viewers know more about this page or the flash catalog, you can define title, keywords and description in this window. Also, if you have Javascript knowledge, you can add script codes to the script blank below the HTML meta settings to make your book look better.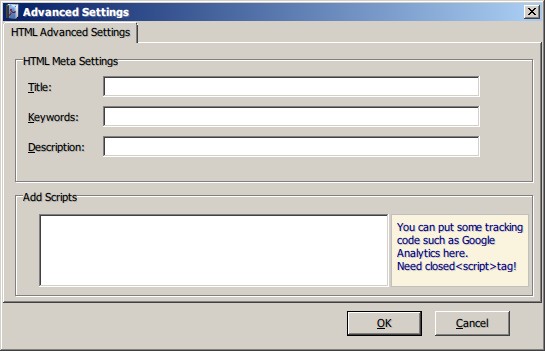 *Please be aware that you have to click "Apply Changes" to apply any changes to the flash book.